Social engagement rate is something that everyone who has an Instagram account has. It is essentially a measurement of how interested your followers actually are in your content, and naturally, it means an awful lot to Instagram influencers.
Social engagement rate is measured by taking the total number of likes that an Instagram account has across its posts and valuing it against the total number of followers and the total number of views that the account has.
Some of the most successful Instagram influencers have an extremely high social engagement rate. For example, internet personality Emma Chamberlain has an impressively high engagement rate of 6.42%, while YouTuber and entrepreneur KSI's engagement rate stands at 4.48%.
However, there are plenty of other famous faces who have it just as good – some celebrities even have it better as research from Business Name Generator reveals the names of 10 famous faces who are just as influential on Instagram as Instagram influencers, with figures calculated via Influencer Marketing Hub.
Phoebe Bridgers
Engagement Rate: 21.61%
The indie singer boasts a social engagement rate that most influencers could only dream of.
With an astonishingly high social engagement rate of 21.61%, Phoebe Bridgers proves that her fan base is one of the most connected on the internet. The numbers suggest that one in five Instagram users who see her posts engage with them in some way.
As well as taking the music industry by storm in her solo career, Bridgers has also topped the album charts as part of the group BoyGenius, plus has even founded her own record label – Saddest Factory Records – which is home to artists such as Muna and Claud.
Tom Holland
Engagement Rate: 11.38%
Tom Holland may not have as many Instagram followers as his girlfriend and Spiderman co-star, Zendaya (he has just 67.1 million to her 176 million).
However, the British actor boasts one of the strongest social engagement rates on Instagram at 11.38%, showing that Spiderman truly knows his way around the world wide web.
Meanwhile, Zendaya's social engagement rate stands at a respectable 4.38%.
Jenna Ortega
Engagement Rate: 11.14%
The Wednesday actress is everywhere at the moment, so it's no surprise that Instagram users are totally engaged with Jenna Ortega's content, with her social engagement rate at a very high 11.14%.
Having started out on the Disney Channel at just nine years old, Ortega is still only 20 years of age. It is more than likely that her social engagement rate and online influence will grow from here.
Martin Scorsese
Engagement Rate: 6.94%
Martin Scorsese might be the last person you expect to see smashing the Instagram influencing game, but the acclaimed film director is teaching the influencers a lesson when it comes to social engagement rates. His rate is valued at an impressive 6.94%
The Wolf of Wall Street director's Instagram account is a must-follow for any die-hard cinema fans, as his 1.5 million followers are already very engaged with his content.
Harry Styles
Engagement Rate: 6.84%
Given that he sells out stadium tours for fun, it's no surprise that Harry Styles' fanbase is one of the most engaged on Instagram. His social engagement rate stands at a remarkable 6.84%.
By contrast, some of Styles' former One Direction co-members have much smaller engagement rates. Niall Horan's engagement rate is 3.13%, while Liam Payne's stands at 2.28%.
Ash Sarkar
Engagement Rate: 6.13%
The British journalist and political activist has proven that she knows her way around social media. With just 84,900 Instagram followers, Ash Sarkar has established a social engagement rate that most influencers would be proud of – an impressive 6.13%.
Sarkar has utilised her online popularity to draw attention to the left-leaning media organisation, Novara Media, which she represents.
Blake Lively
Engagement Rate: 5.64%
Hollywood actress, Blake Lively has developed a truly dedicated following on Instagram. With a follower count of 39.4 million, she has a fantastic social engagement rate of 5.64%.
Lively has also enjoyed huge success in the business world, having founded the drink mixer company, Betty Buzz, which pairs perfectly with her husband Ryan Reynolds' gin company, Aviation Gin.
Jeremy Corbyn
Engagement Rate: 4.56%
The politician divided opinion, but Jeremy Corbyn had a very loyal following during his time as Labour leader and that has continued to be the case on Instagram, where he boasts an impressive social engagement rate of 4.56%.
By contrast, Keir Starmer's social engagement rate stands at just 0.53%, while Boris Johnson's is slightly better at 2.86%.
Selena Gomez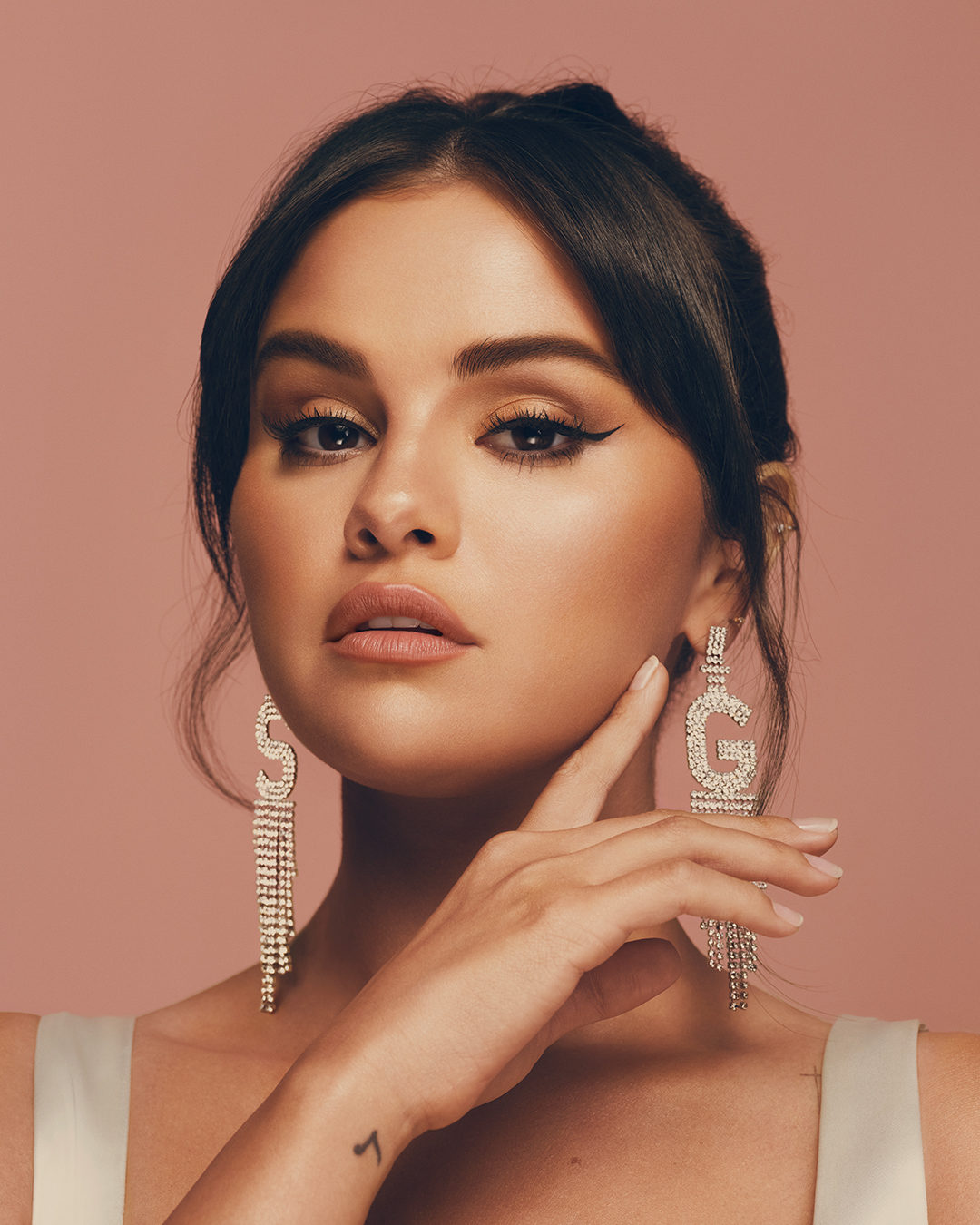 Engagement Rate: 3.14%
The actress and singer is the most followed woman on Instagram with 412 million followers. However, Selena Gomez's social engagement rate of 3.14% is still impressive, but not as high as other celebrities.
As well as being successful on Instagram and in Hollywood, Selena Gomez is also a savvy businesswoman. She is the founder and CEO of the makeup brand Rare Beauty, as well as the online mental health platform, WonderMind.
Lionel Messi
Engagement Rate: 2.01%
With 457 million followers, Lionel Messi is one of the most followed athletes on Instagram (second only to Cristiano Ronaldo). While you might expect it to be even higher, Messi's social engagement rate is still a very respectable 2.01%.
However, Messi's reach on Instagram is second to none. He has the most liked post of all time, plus half of the top 10 most liked of all time pictures on Instagram of all time are from Lionel Messi's account. All of these were posted between the 19th November 2022 to the 21st December 2022, during Messi's run to World Cup glory with Argentina.