Perfume shopping is a tricky business. Making a choice from an enormous range of fragrances, something that suits your mood, style, and personality is no easy task. Because let's face it, ladies, 'You are never fully dressed without the signature mark of your confidence in the form of that perfume you love to spritz on!' 
So, whether you're looking to try something zesty and latest or some scents that are universal like comforting vanilla or invigorating oud. Here's the possibility to make this whole process a lot simpler for you. Check out the below 15 amazing perfumes for women to fall in love with.
1.Marc Jacobs 'Daisy Eau So Fresh': This perfume is an epitome of 'uplifting freshness'. Crafted with the scents of Natural raspberry, grapefruit, pear, wild rose, cedarwood, and musk. It truly is an inspiring fragrance, so vivacious and has enough bright notes that'll make you want to wear it all day, every day.
2. Miss Dior Eau De Parfum: This is a 'timeless-feminine' scent. Almost every one of us have had it one time. Dior's Miss Dior Eau de Parfum has a fresh, flowery trifecta of light lilies, spicy peonies,  and powdery irises that will lift anyone's moods. It is a must-have for the flower-loving fragrance family. 
3. Chloe Signature Eau De Parfum: This divine perfume smells like a garden of fresh cut flowers with a highlight of creamy amber base. Chloe signature eau de parfum is a lightweight, long lasting & amazingly versatile recipe, which is a godly choice, whether you need to run errands or go to a special date night, it's there for you.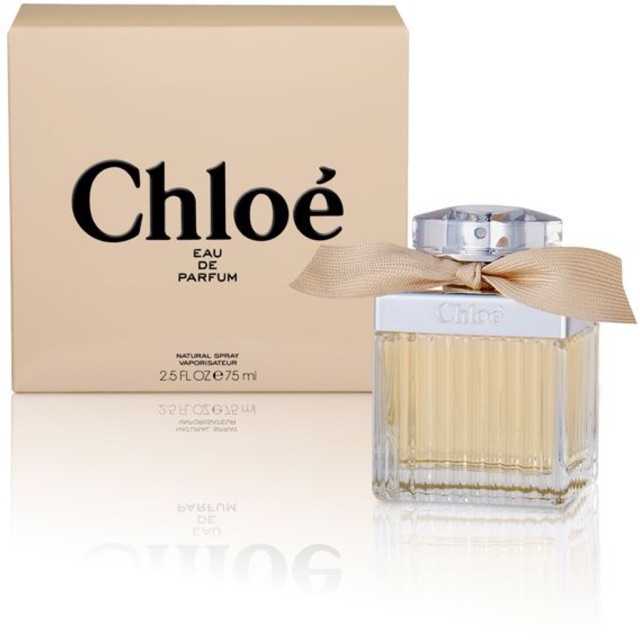 4. Kilian 'Good Girl Gone Bad': This perfume depicts a dangerous and seductive quality to it. The  intoxicating scent is led by notes of orange blossom, Osmanthus, and tuberose, which builds the ideal balance between sweet and sexy. Often labeled as seductive and luxurious, this light jasmine,  and narcissus-infused Eau de parfum is also incredibly long-lasting, making it worth the investment.  Channel your inner temptress by spritzing it on for your special romantic date night.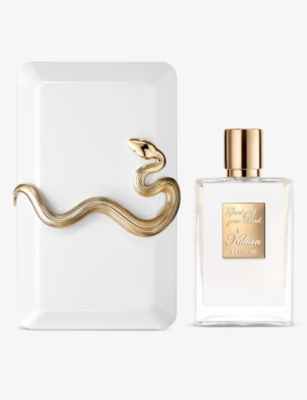 5. Tom Ford 'Oud Fleur' Eau De Parfum: A great choice of perfume represents a women's identity and style statement. This beautiful newer fragrance by tom ford is a standard for sophistication and perfect for every season. Suffused with Rose oud wood, sandalwood, cardamom, and Turkish rose. It's a woodsy scent (without being 'overwhelming') and delightfully sweet all at the same time. It'll turn heads without a doubt.
6. Chanel 'Chance' Spray Perfume: Chanel is forever a classic, and this scent is the perfect gifting choice to your special lady. It's Fresh, light, fruity, intoxicating and also one of the best-selling fragrances of the year. It's reportedly one of the best next from Chanel in latest time, and one of the most popular perfumes when transitioning your scent from season to season and going for something new and gorgeous!
7. Yves Saint Laurent 'Black Opium' Perfume: One of the best-sellers at Sephora and most-loved by leading women of the world. This magical 'Black Opium' has tantalizing scents and notes of mandarin, spicy pink pepper, vanilla, coffee and cedarwood. It has a unique and oh-so more-ish feels, this one will totally become the 'most-wanted' in your signature perfume collection.
8. Glossier 'Glossier You': We consider Glossier You one of the ultimate everyday scents. It showcases a blend of bright, spicy top notes that is steeped into a fragrance that's woodsy and carnal. Spray it on in the morning and feel your mood revived. The scent also has the quality of changing its smell with your body's warmth. Big applause for how beautiful this pink Glossier fragrance is… The ergonomic bottle has a thumbprint design that allows the fragrance to sit perfectly in your hand. The brand has illustrated it as a 'your skin but better scent', it has subtle notes of Ambrette and Musk, that smell comforting and familiar.
9. Kayali Musk 12 Cologne: Emanating power and confidence, MUSK 12 begins with magnificent notes of Lotus Flower, Freesia and Sheer Jasmine. Laced with exquisite Musk, the scent shines a light on one of the world's most mysterious ingredients. A voluptuous blend of Vanilla and creamy Sandalwood gives this distinguished fragrance an enchanting and tempered soul. A delicious fragrance for layering or wearing on its own.
10. Giorgio Armani Si: Sí is a runaway success scent that plays more like an indie. A take on the familiar chypre concept — an important role in a perfume family known for its mossy, distinctive scent — it introduces sharper, luscious notes like the tangy blackcurrant. Evidently, a crowd-pleaser scent. Distinguished yet loved.
11. 'Flower Bomb by Viktor Rolf': This scent is fresh florals. Succinct notes of Jasmine, rose are combined with rich patchouli. If you are looking for a fragrance that'll make heads turn and get you countless compliments, this is your pick. With combined base notes of musk and bergamot, this is a serious attention-seeker. Beware! Get ready for every person in your office space to print your signature scent style, it's soo good. It's perfect for any woman, but agreeably, a tasteful choice for your teens too.
12. Gucci 'Bloom': A perfume created with the love for florals – White floral and jasmine. Bloom is a super-hit choice for transition seasons or any time you're looking to just lighten things up. This fragrance won the Allure Magazine 'Best Floral Fragrance' award and is still going strong this year. An attractive under-tone to incorporate for the modern-day women beauty regimen.
13. Kai Eau De Parfum: This soft and powdery perfume has a fresh, clean aroma with a touch of gardenia. It has a wonderful performance status. Kai eau de parfum has a simplicity which is neat and soulful. Just Great smell and no-nonsense add-ons. A must-have for ladies with low tolerance for strong, overpowering fragrances.
14. Ouai 'Melrose Place' Eau De Parfum: Everything about Jen Atkin's range of perfumes is tempting, from the elegant austere glass bottles to the spectacular scents inside. Melrose Place is a crisp floral juice, with a hint of smooth sandalwood and amber as a base. Your nose will thank you for this feminine-classy smell.
15. Paris Hilton 'Electrify' Eau De Parfum: "Electrify is all about being the life of the party and feeling confident and sexy. It was inspired by my work as a DJ and bringing happiness to the crowd of people as I play my set. I wanted to capture that feeling in a scent so everyone can enjoy it on a special night out on the town," says the excited owner, Paris Hilton. This scent includes an exquisite combination of solid, heady perfumes.
Choosing a fragrance is something very personal; because it is something you wear every day; it should represent you and be an extension of your style. Therefore, educate yourselves with the available options & choose wisely.
Like the famous, Christian Dior quoted, "Perfume is a mark of female identity and the final touch of style."