Thanks to the most recent season of Stranger Things, singer-songwriter Kate Bush is having a moment. Hitting the top of the charts with her legendary 80s song, 'Running Up That Hill (A Deal With God)', and just about everyone is obsessed.
Everything the star does just begs to be immortalized, so to pay homage to the music sensation, the beauty experts at HD Brows wanted to celebrate her most compelling beauty looks over the decades.
80s Power Makeup: Hounds of Love Album Cover, 1985
Kate Bush's stunning 1985 Hounds of Love album featured a classic 80s bold makeup look. This signature kabuki-esque look is one of power – boasting a wild purple streak in the hair and pastel organza wrapped around her. The powerful pose along with the lilac colour scheme between her makeup and the background complements the compelling tracklist of songs such as 'Running Up That Hill', 'The Big Sky' and 'Cloudbusting'.
Ethereal Beauty: Wuthering Heights Music Video, 1978
Sporting big hair, silver eyeshadow, feathered brows, and a long white gown, Bush looks as divine as can be in the 'Wuthering Heights' music video. The subtle glam along with the long, wispy hair and poofy bangs makes its statement, with Bush looking both stunningly elegant and playful.
The only song from Bush to hit number one along with 'Running Up That Hill', the video boasts an aesthetic that can be described today as fairly core, whilst Kate makes it appear effortless.
Bush Brows: Under The Ivy, 1990
If you were a teenager of the 90s, you'll remember the skinny brow. Bush's brows (pun intended) were a staple of her beauty looks over the years, and she rocked a skinny brow like no other.
This ethereal cover was released for Bush's 'B-Side' single to "Running Up That Hill", Under The Ivy in 1990. The thin penciled brow is reminiscent of old Hollywood stars of the 20s, and Kate Bush embodied what was the current trend, as grunge became more popular. Her thin, dark brow and smokey eye complimented this perfectly, whilst staying true to her cottagecore aesthetic.
Wonder Woman-Esque: Babooshka Music Video, 1980
​​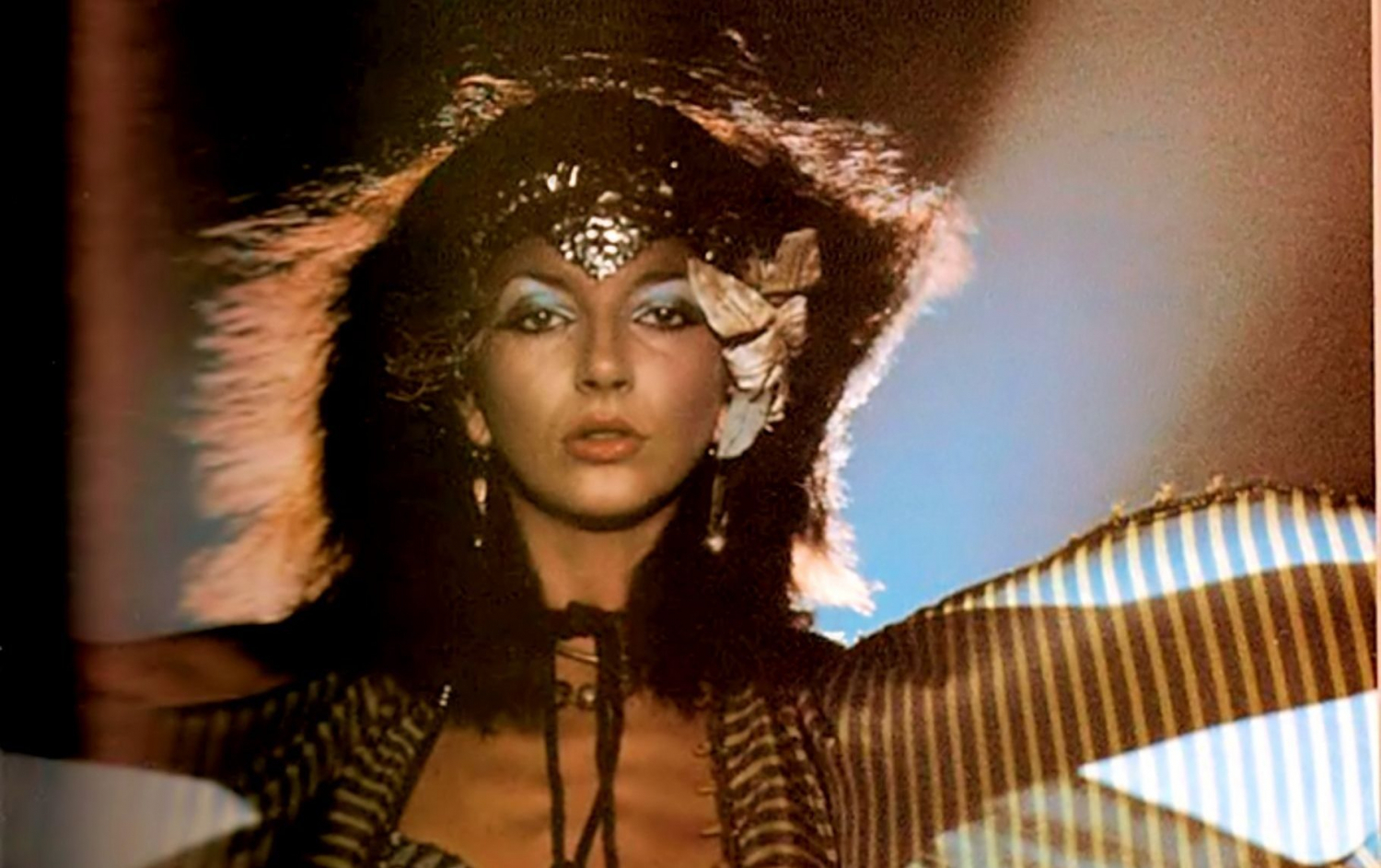 If you're on the discovery train down Kate Bush's music right now, then you've probably seen the iconic 'Babooshka' music video. If Alexander McQueen met Wonderwoman, you'd get Kate Bush serenading in the role of the embittered wife in this 1980s piece of cinema. 
Sporting a bright blue eyeshadow and nude lip that wouldn't look out of place today, this look proved that you can never have too much of anything when it comes to Kate Bush.
High Fashion: The Kate Inside, 2016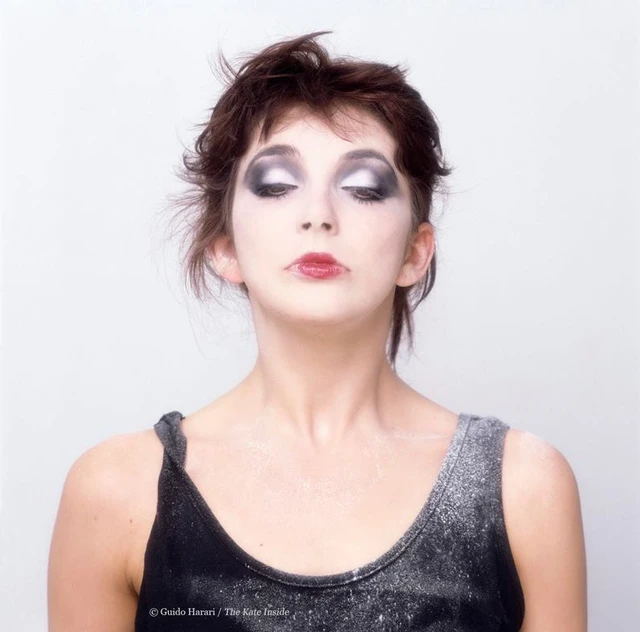 It's hard to imagine a better photographic subject than Kate Bush, and the limited edition book 'The Kate Inside' features hundreds of unseen images filled with drama, romance, and mystery. This shot in particular is compelling as Bush shows off intense, coal-rimmed eyes, smudged with a cut-crease and gradient lips.
The dark, smudged makeup has appeared today on high fashion runways such as Chanel, and stars such as Julia Fox on the red carpet. Smudged and ombre makeup strays from traditional, much like everything else Kate Bush encapsulates.
Grunge Glam: Hilversum Performance, 1978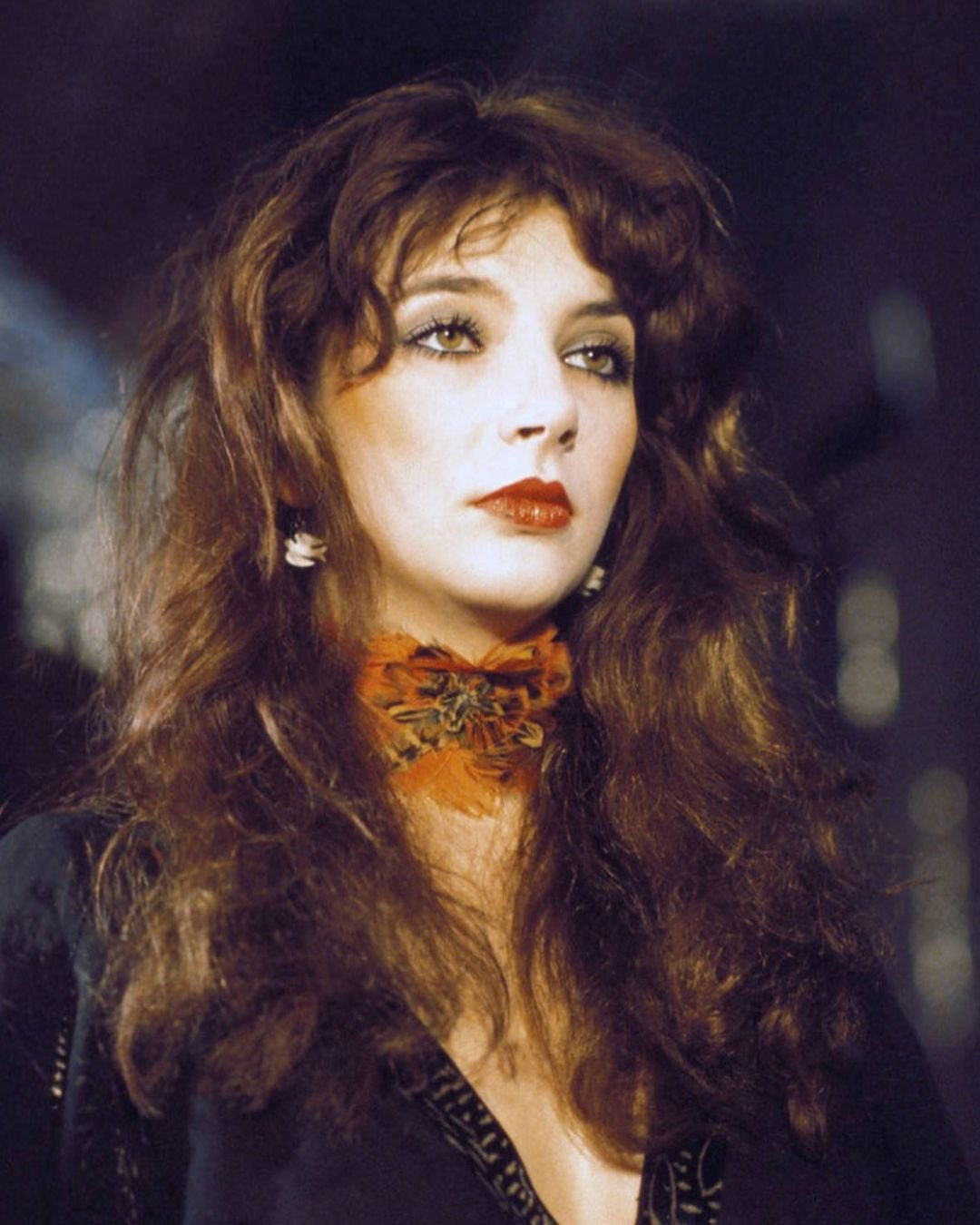 It's easy to see why Kate Bush became such an experimental icon, mixing grunge, power, and femininity into her beautiful looks through the course of her career. This performance of 'Wuthering Heights' featured a powerful look, only fitting for the first woman to hit number one in the UK charts. 
The look resembles a pre-Raphaelite going through a punk phase and gives us the definition of drama.
Whimsy and Wonder: Photoshoot by Claude Vanheye, 1978
Bush was very much hitting her peak in the late 70s and 80s when she was photographed in Amsterdam by Claude Vanheye in this stunning red riding hood-esque look. Almost childlike in its whimsy and wonder, Bush rocks the classic red lip which only appears bolder as the cool, purple-toned blush brings it out. 
The red lip remains one of the most versatile looks today, adding an extra layer of seduction, rebel, lion, and chic to any look.