You have no excuse this season to be without something interesting to read, whether you're home or in a socially isolated stretch of beach somewhere. Whether you're looking for literary fiction to read at home or at work, a dashy romp through the history of London's most famous hotel, a memoir about life among the bohemian upper crust, a sharp history of one of TV's biggest hits, or a deep dive on heinous crimes that captivated high society, there's a title out this summer that's sure to be just what you're looking for.
An Emotion of Great Delight- by Harper Collins
Tahereh Mafi's latest novel depicts the narrative of a Muslim lady in post-9/11 America dealing with family sorrow, romantic difficulties, and living in a country that can feel hostile to her. She does her best to handle everything, but there are times when enough is enough. 'An Emotion of Great Delight' is cruel and uplifting at times, but above all, it feels like an honest, one-of-a-kind picture of a single family's struggle to find their place in the world.
The Great Mistake- By Jonathan Lee
This epic historical novel transports readers to New York City at the end of the Nineteenth Century, when anything seemed possible and people like Andrew Haswell Green—a refined 'Jack-of-all-Trades, one of which was city planner—were creating a new world full of wonders such as the Metropolitan Museum of Art, Central Park, and the New York Public Library. Green, though, has more in store for him. Jonathan Lee's novel is a sprawling, enthralling look at money, power, and the arduous process of transforming the world.
The Housewives- By Brian Moylan
How authentic are Bravo's Real Housewives? Brian Moylan, who has covered the show and its outlandish topics for years, finds out in this hilarious and interesting look at the reality TV behemoth. The book delves into what happens to the show's stars when the cameras aren't rolling, from massive blowouts to even bigger paydays, but it's more than simply a tell-all. It's also the story of how what we watch can tell us about ourselves, and what it's like to find true community around a TV show with a shaky grasp on reality.
Center Center- By James Whiteside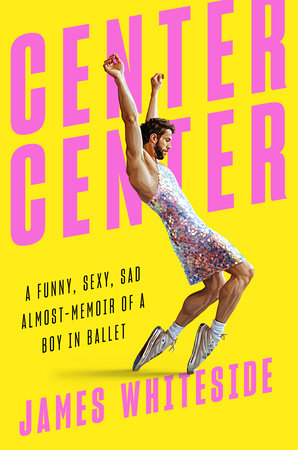 In this collection of essays about his road to becoming one of the world's most recognized performers, American Ballet Theater lead dancer James Whiteside demonstrates another set of amazing skills: his engaging, witty, and intelligent writing. But this isn't your typical memoir; instead, it's a candid, fascinating look at the one-of-a-kind life of a creative genius who created his own path and proceeded to dance his way to celebrity.
Complications- By Danielle Steel
Nobody ever knows what goes on behind closed doors, especially in one of the world's most opulent hotels. In Danielle Steel's delectable new novel, the famed Hotel Louis XVI in Paris has just completed a major refurbishment and is ready to welcome its devoted and well-heeled clientele—but nothing could have prepared the property's new manager for the types of challenges those guests bring with them.