Lewis Hamilton is a man who is well-known for his driving prowess, but he is also gaining popularity for his sense of style. Hamilton has recently demonstrated that he is not afraid to take chances with his wardrobe decisions by often donning eye-catching hues, sequins, and trendy clothing that makes him stand out from the crowd.
Hamilton is known for his fondness of bright, dramatic hues, which is one of his most famous fashion choices. Hamilton is never hesitant to make a statement with his attire, whether it be with a neon green jacket, a bright pink suit, or electric blue slacks. He stands out from other athletes and celebrities thanks to his distinctive use of color.
Hamilton enjoys sequins and glitter in addition to his use of vivid colors. He has been seen wearing, sparkly pants, and sequined jackets to give his clothes a glamorous feel. These audacious selections demonstrate Hamilton's willingness to take fashion risks and his constant search for fresh, thrilling means of self-expression.
But it's not just about the colors and the sequins. Hamilton is also a fan of cool clothes that are both stylish and comfortable. He often wears hoodies, joggers, and sneakers that are both fashionable and functional. This casual and laid-back style is a reflection of Hamilton's down-to-earth personality and his love of sports and fitness.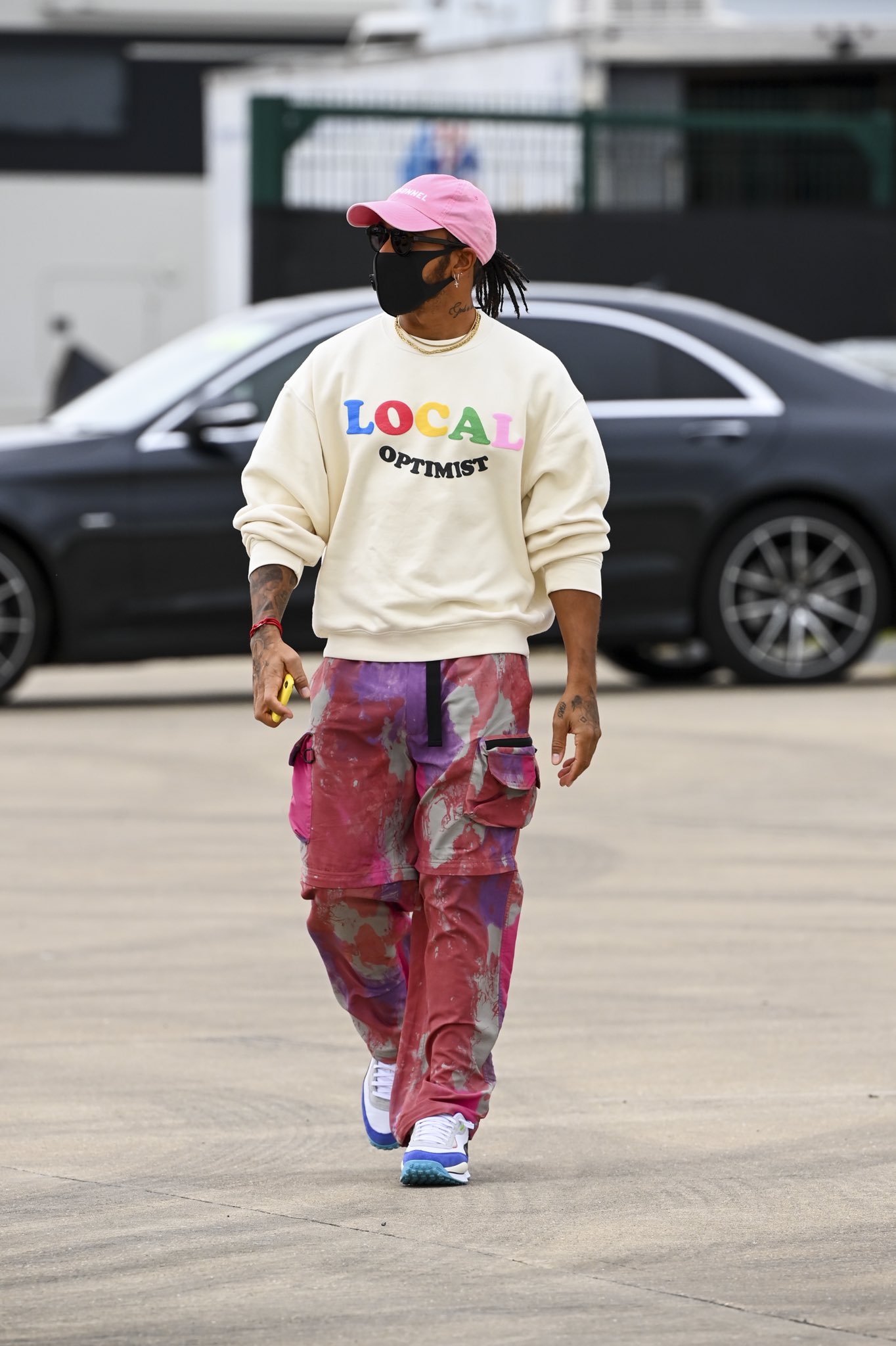 Overall, Lewis Hamilton's fashion sense is a testament to his confidence and willingness to take risks. His bold and daring choices show that he is not afraid to stand out from the crowd and make a statement with his style. And with his huge platform and influence, Hamilton is inspiring a new generation of fans to be fearless with their fashion choices and express themselves in unique and exciting ways.