The latest season of Made in Chelsea aired on the 4th of April, where we follow the lives of wealthy 20-somethings in one of London's most upmarket districts after a turbulent year.
The cast certainly lives the high life – but how much are they really worth? We've asked the research team at WeThrift to uncover the wealthiest cast members of Made in Chelsea. 
1. Ollie Locke-Locke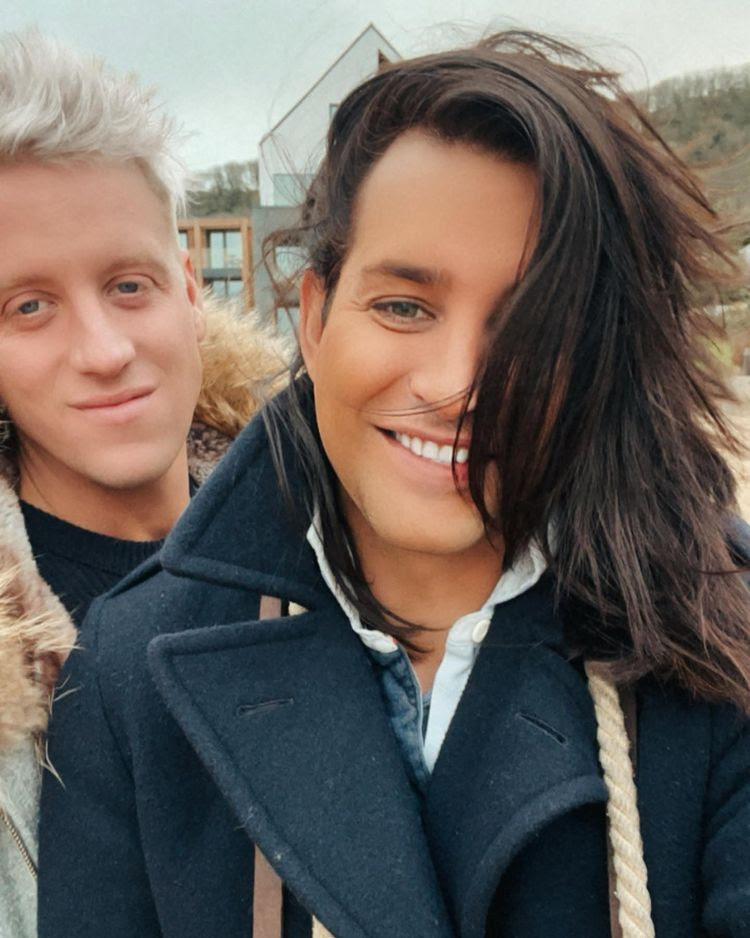 Net Worth: £7,681,050 ($10 million)
According to the research, Ollie Locke-Locke is the most successful Made in Chelsea member, with a predicted net worth of £7,681,050 ($10 million). Just like many of his fellow cast members, Ollie used his fame to launch a television career.
Although he's still a series regular on Made in Chelsea, the reality TV star has appeared in Britain's Got More Talent, Big Brother, Celebrity Island with Bear Grylls and more. 
2. Sophie Hermann
Net Worth: £4,596,330
Sophie Hermann has a predicted net worth of £4,596,330 ($6 million) making her one of the richest current Made in Chelsea cast members. Sophie has had a successful career as an actress, model, fashion designer and popular social media celebrity.
3. Sophie 'Habbs' Habboo
Net Worth: £3,840,525
Sophie 'Habbs' Habboo took third place on the list, with a predicted net worth of £3,840,525 ($5 million). The star is best recognized for featuring on the reality show but has since become an Instagram influencer, working with the likes of Very, Abbott Lyon Watches, and Freddy Jeans. In March 2022, Sophie and co-star Melissa Tattam announced their joint pointcast 'Wednesday We Drink Wine'. 
4. Emily Blackwell
Net Worth: £2,304,315
Emily Blackwell has a predicted net worth of £2,304,315 ($3 million). Emily joined the series back in 2016 and since has gone on to gain a huge social media following, with a total of 248k followers on Instagram and a successful YouTube channel with 16.6k followers.
The star is also a model and is the director of her own lingerie company, called UYC London.
5. Mark-Francis Vandelli
Net Worth: £2,000,000
Mark-Francis Vandelli is one of the Made in Chelsea cast originals and has a huge fortune of £2,000,000. Mark gained his fame from the show and has since featured on multiple reality TV shows including Celebs on the Ranch and Mark-Francis' Big Night Out. 
The star is the son of Russian model and socialite Diane Boulting-Casserley and the Italian industrialist Marzio Vandeli.
6. Verity Bowditch
Net Worth: £1,920,262
Verity Bowditch is a Made In Chelsea reality star turned entrepreneur. The reality TV star runs a plant-based food brand called Clean Kitchen with business partner Mikey Pearce. Alongside this, Verity is a pilates instructor and hosts her own class called Pilates with Verity Bowditch.
7. Liv Bentley
Net worth: £1,152,157
Made in Chelsea's Olivia Bentley is one of the most notable cast members of the show and has also appeared on Celebs Go Dating, too. The star has a huge social media with 508k followers on Instagram and has worked with brands like Nutribuddy and Daniel Wellington Jewellery.
8. Paris Smith
Net worth: £1,152,157
Paris Smith is best recognized for featuring in Made in Chelsea and has a predicted net worth of £1,152,157 ($1.5 billion). Alongside her reality TV career, the star is a model and socialite. Paris's modeling career started back in 2018 and she has since gone on to be represented by Body London Model Agency. 
9. Digby Edgley
Net worth: £960,131
Digby Edgley has recently returned to Made in Chelsea, appearing in the latest season. Alongside co-founder Oliver Andersen-Cox, the reality star and entrepreneur started his own business Ping Culture, an app designed for finding and booking the best experiences in London. 
10. Sam Thompson
Net worth: £850,000 
Sam Thompson has a huge fortune of £850,000, which can be credited to the numerous reality shows he's appeared on, including Celebs Go Dating, Celebrity Big Brother, and Celebrity Circle. Paired with his hugely successful social media channel, Sam has created a successful career and wealth for himself.