The Met Gala is one of the biggest fashion events of the year, and it's the perfect opportunity for celebrities to showcase their most daring and glamorous red carpet looks. From stunning gowns to avant-garde designs, the Met Gala has seen it all we will take a look at 10 celebrities who stunned on the Met Gala red carpet with their look.
Rihanna (2015)

Rihanna turned heads at the 2015 Met Gala with her stunning yellow Guo Pei gown. The extravagant dress featured a long train and intricate embroidery, cementing Rihanna's status as a fashion icon.
Lupita Nyong'o (2016)

Lupita Nyong'o wowed at the 2016 Met Gala with her green sequined Calvin Klein dress. The shimmering gown featured a plunging neckline and a high slit, making it both glamorous and daring.
Lady Gaga (2019)

Lady Gaga made a grand entrance at the 2019 Met Gala with not one, but four different Brandon Maxwell outfits. The looks included a hot pink ballgown, a black strapless gown, a fuchsia cape dress, and a crystal-covered bra and panties.
Beyoncé (2015)

Beyoncé's 2015 Met Gala look was a showstopper, featuring a sheer Givenchy gown covered in intricate jewel-like details. The daring dress left little to the imagination, but Beyoncé owned the look with her confidence and fierce attitude.
Blake Lively (2018)

Blake Lively's 2018 Met Gala dress was a work of art, featuring a stunning red and gold gown by Versace. The dress featured intricate beading and embroidery, and the train was so long it took several people to carry it down the red carpet.
Priyanka Chopra (2017)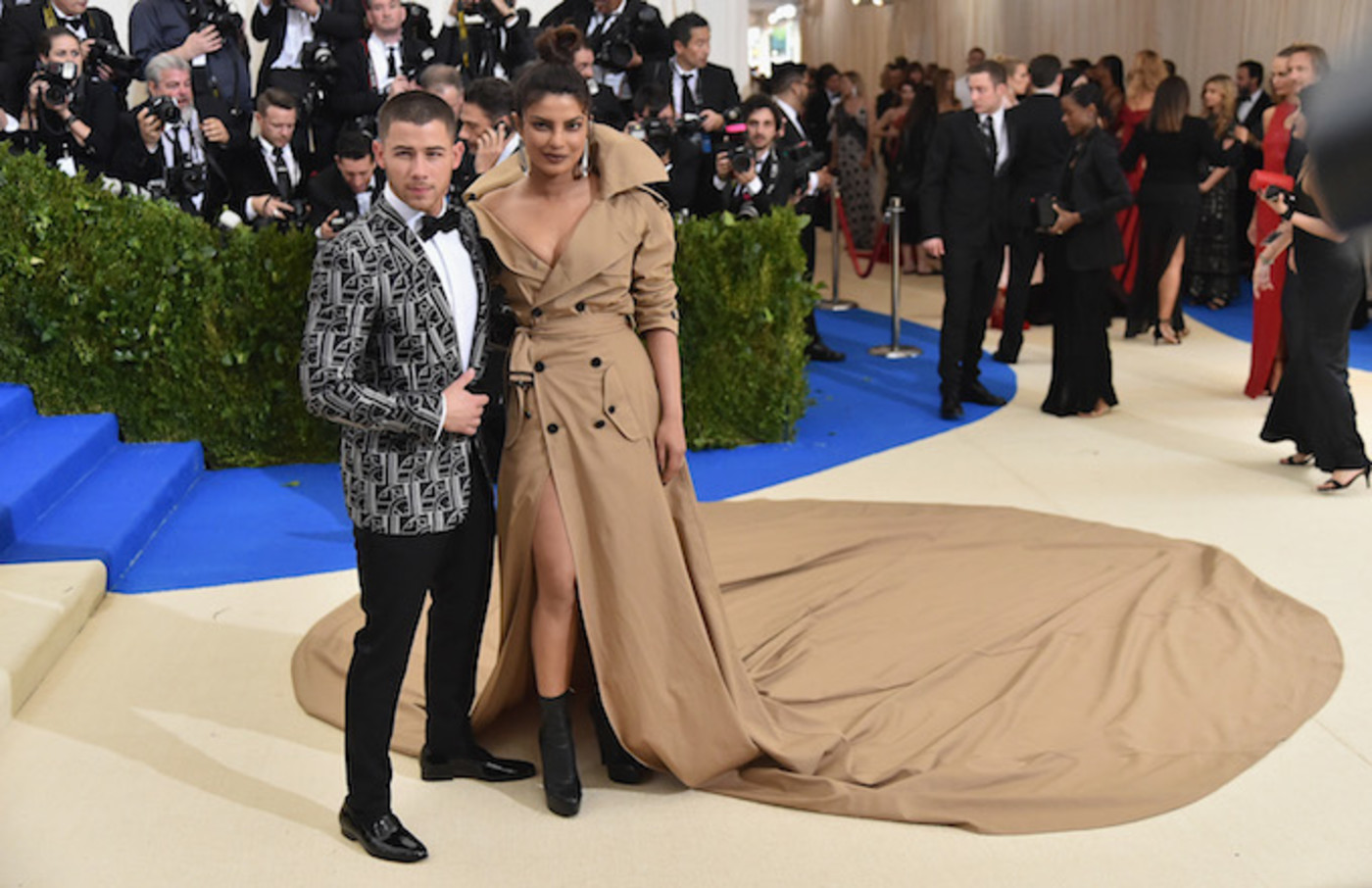 Priyanka Chopra looked stunning at the 2017 Met Gala in a Ralph Lauren trench coat gown. The dress featured a long train and a daring thigh-high slit, making it both chic and daring.
Cardi B (2019)

Cardi B made a statement at the 2019 Met Gala with her dramatic Thom Browne gown. The red gown featured a massive train and feathers, making Cardi B look like a regal queen.
Jennifer Lopez (2018)

Jennifer Lopez looked like a goddess at the 2018 Met Gala in her Balmain gown. The flowing dress featured intricate gold and blue beading and a thigh-high slit, making J.Lo look both glamorous and fierce.
Katy Perry (2019)

Katy Perry went all out for the 2019 Met Gala, wearing a chandelier-inspired Moschino gown. The dress featured a gold bodice and a full skirt covered in crystals, with actual chandeliers hanging from the waist and neckline.
Gigi Hadid (2018)
Gigi Hadid's 2018 Met Gala dress was a work of art, featuring a custom Versace gown covered in a vibrant print. The dress featured a corseted bodice and a flowing skirt, making Gigi look like a modern-day goddess.