Max Barlow, Data Analyst for Best Sports Betting Canada commented on the data: "It's amazing to see the likable man from Suffolk top the Spotify album streams.
Dua Lipa and Post Malone both deserve special mentions as they join Ed Sheeran in appearing twice within the Top 10, cementing themselves among legends in the industry"
1. Ed Sheeran, ➗(Divide) — 12.9 Billion Streams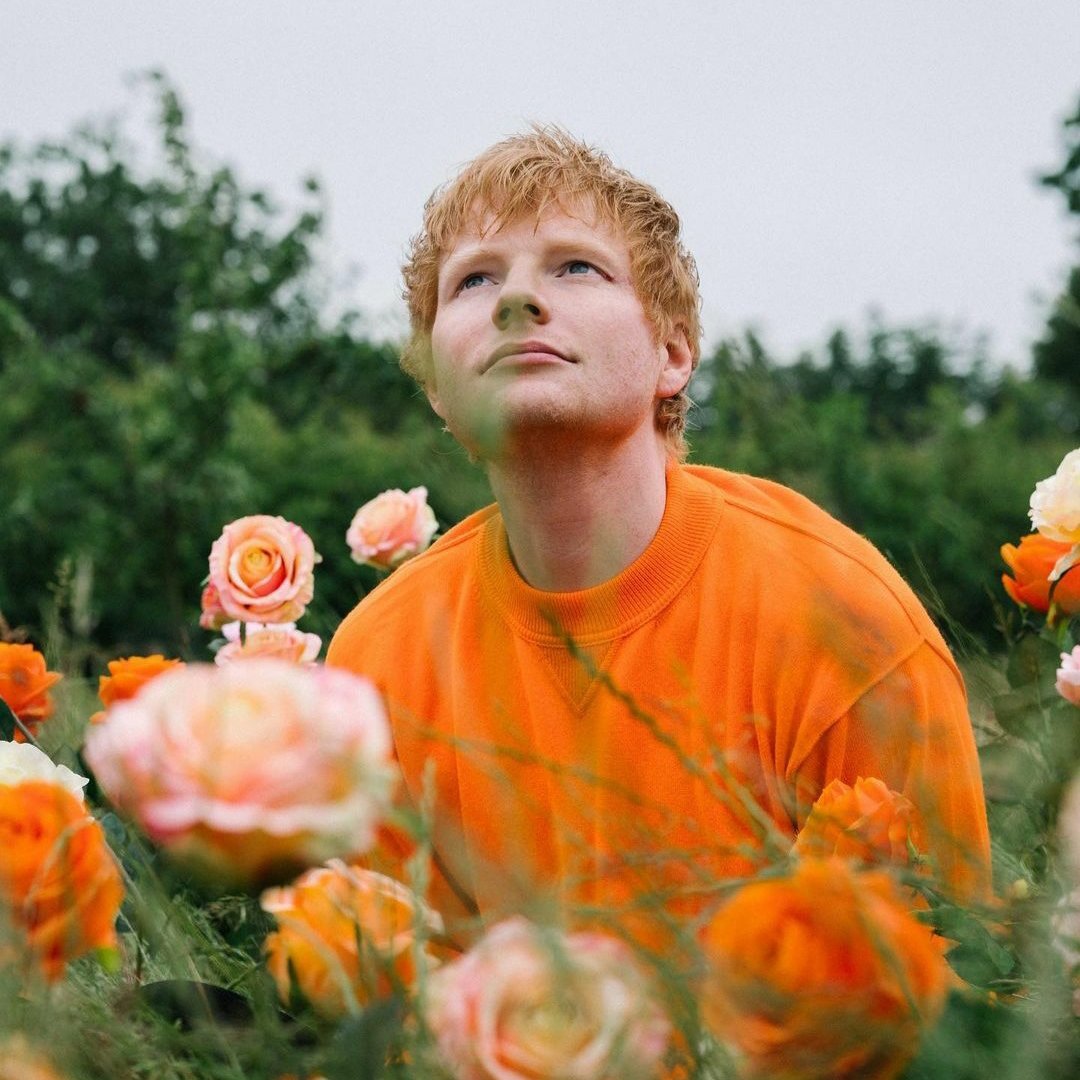 As of 2023, the most streamed album on Spotify is ➗(Divide) by Ed Sheeran. The English singer's album has been streamed worldwide on Spotify around 12.9 billion times. The album was released in March 2017 with the lead singles "Castle on the Hill" and "Shape of You".
➗(Divide) was Sheeran's third album that went on to win a Grammy award for the best pop vocal album. In addition to his third album, Sheeran is seen in the top ten with X (Multiply), which has been streamed 9.5 billion times. With just two albums, Sheeran has gathered 22.4 billion views.
2. Bad Bunny, Un Verano Sin Ti — 11.7 Billion Streams
Bad Bunny's Un Verano Sin Ti is the second most streamed album in the world coming in at 11.7 billion streams. The Puerto Rican rapper infused the Spanish language with his Latin trap and reggaeton music style, which has become popularized all over the world. In fact, he's been credited for making Spanish-language music mainstream in the worldwide market.
His album Un Verano Sin Ti was the number-one album of the year in the US as well as the world's best-selling album in 2022. It was so popular that it became the first Spanish-language album to earn a Grammy nomination for Album of the Year.
In 2020, Bad Bunny became the first non-English language artist to make Spotify's most streamed artist of the year. By 2022, he had become the biggest streamed artist of the year.
3. Dua Lipa, Dua Lipa — 10.6 Billion Streams
Just six years after releasing her self-titled debut, Dua Lipa has taken the music industry by storm. Along the way, she's collected a number of accolades in a short time, including six Brit Awards, three Grammy Awards, two MTV Europe Music Awards, two Billboard Music Awards, two Guinness World Records, an American Music Award, and an MTV Music Video Award.
In addition, her album Dua Lipa is the most streamed album by a female artist on Spotify with over 10.6 billion streams, putting her in the top 20 most streamed artists on the music platform.
Two singles off her first album, "No Lie" and "New Rules" have over 1 billion views on Youtube with "New Rules" reaching over 2.8 billion views.
4. Post Malone, Beerbongs & Bentleys — 10.6 Billion Streams
While Post Malone has been in the music industry since 2011, he didn't gain recognition until 2015 with the single "White Iverson". It wasn't until his second album, Beerbongs & Bentleys that the pop artist blew up.
The album sits at No.4 on Spotify's most streamed albums. It also debuted at No.1 on the US Billboard 200 and set several streaming records. The album produced many US number-one singles including "RockStar" and "Psycho".
Post Malone received his first Grammy Nomination for Album of the Year for Beerbongs & Bentleys at the 61st Grammy Awards.
5. Post Malone, Hollywood's Bleeding — 10.5 Billion Streams
Post Malone followed his sophomore album up with Hollywood's Bleeding, which sits No.5 on Spotify's most streamed album. Together, Post Malone's two albums have 21.1 billion streams on Spotify.
He received his third number one with "Sunflower" featuring Swae Lee. It was a promotional lead single for the film Spider-Man: Into the Spider-Verse. The song was then included on Malone's third album: Hollywood's Bleeding.
The album's single also includes "Circles", which reached number one and sat there for a record of 39 weeks in the top 10 on the Hot 100.
6. Dua Lipa, Future Nostalgia — 10.1 Billion Streams
Lipa's second album spawned six hit singles including the lead single "Don't Start Now, "Physical", "Break My Heart", "Hallucinate", "Levitating", and "Love Again".
Lipa's lead single "Don't Start Now", peaked at number 2 on the Billboard Hot 100. The remix of her song "Levitating" with DaBaby soared to the top of the Hot 100.
Her sophomore album reached 10.1 billion streams. Lipa is the first female in history with over 10 billion streams on each of her first two albums.
7. Ed Sheeran, X (Multiply) — 9.5 Billion Streams
Sheeran's second album, X (Multiply) took the world by storm. It immediately topped the charts when it was released in June 2014. It was quickly named the second-best-selling album worldwide by 2015.
The album won Album of the Year at the Brit Awards and the single "Thinking Out Loud" went on to win Sheeran two Grammy Awards for Song of the Year and Best Pop Solo Performance.
On Spotify, the album has over 9.5 billion streams. In 2014, Spotify named it the most-stream album. It racked up over 430 million streams that year.
8. Billie Eilish, When We All Fall Asleep, Where Do We Go? — 9.5 Billion Streams
At the age of 17, Billie Eilish released her debut studio album "When We All Fall Asleep, Where Do We Go?".
The album had seven singles including "You Should See Me in a Crown", "When the Party's Over", "Bury a Friend", "Wish You Were Gay", "Bad Guy", "All the Good Girls To Hell", and "Ilomilo".
Eilish's debut album was one of the most acclaimed albums in 2020. The album has over 9.5 billion streams and won seven Grammys for Album of the Year, Best Pop Vocal Album, Best Engineered Album, plus Non-Classic. The lead single "Bad Guy" won Record of the Year and Song of the Year, with her brother Finneas winning Product of the Year.
9. The Weeknd, After Hours — 9.4 Billion Streams
The Weeknd is a Canadian singer-songwriter with a boatload of accolades including four Grammy Awards, six American Music Awards, two MTV Video Music Awards, six American Music Awards, two MTV Video Music Awards, a Latin Grammy Awards, and nominations for an Academy Award.
His fourth album, "After Hours" broke the record for most global pre-adds with over 1.02 million users. The album received positive reviews with many critics citing it as the Weeknd's best work. It debuted at the top of the Billboard 200, making it his fourth No. 1 album in the US.
After Hours has four singles including "Heartless", "Blinding Lights", "In Your Eyes", and "Save Your Tears". It's received over 9.4 billion streams on Spotify. The album has gone triple platinum.
10. XXXTentacion, ? — 9.3 Billion Streams
? is the sophomore album from XXXTentacion. It was his last studio album released before he was murdered in 2018.
The album was XXXTentacion's first US number-one album debuting at number one of the Billboard 200. It is backed by three singles including "Sad!", "Changes", and "Moonlight".
On Spotify, it's the tenth most streamed album receiving 9.3 billion streams. ? went on to become triple platinum by the Recording Industry Association of America.