Summer is the season where you need to be monitoring your skin to ensure that it's adequately moisturized and hydrated. Believe it or not, moisturizing is as important to skin as water is to our body. Moisture keeps our skin smooth, soft and maintains a healthy skin barrier. However, one key thing we need to remember is that body wash can dry out our skin, so this is where lotions come in.

Whenever you step out of the shower, lotion up while your skin is damp to allow the moisturizer to spread and absorb easily. To tackle extremely dry skin, experts say you should be using daily moisturizers that keep skin conditioned. In the case of dry skin, CeraVe Daily Moisturising Lotion is your product of choice, as its scent- free moisturizer is best for dry, sensitive skin. It also doesn't feel too heavy and absorbs well.
The next lotion in line is Jergens Daily Moisturizing Lotion, an instantly hydrating formula that leaves skin silky smooth with an alluring scent. It includes enriched silk proteins and citrus extracts to provide a multi-layer of moisture to keep skin smooth 24/7.
Another go-to lotion is the Hydrating Argan Oil of Morocco Body Lotion, which is known for nourishing the body to get soft, glowy skin. The lotion has its own healing properties which help to cover up different skin conditions, particularly dehydration. Using this lotion day and night helps restore skin for a supple touch.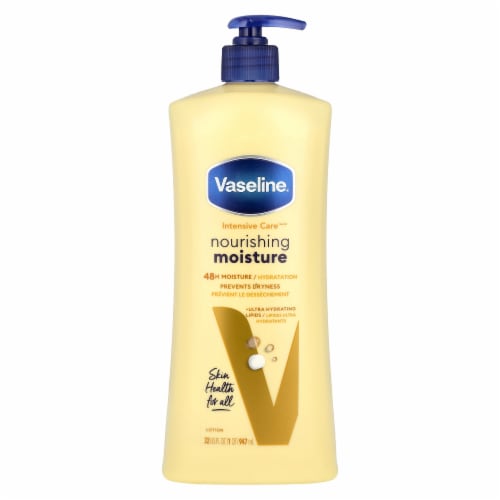 For more healing options, try out Vaseline Intensive Care Lotion, a clinically proven budget friendly lotion which guarantees smoothness and hydrates the body the whole day, whatever the weather and skin situation is. It's also friendly to all skin types.
Weleda Skin Food Original Ultra-Rich Body Cream is a cult- favourite because of its natural plant based ingredients. Apply it to dry patches and voila! It's literal food for your skin and your skin will thank you for it.
The final natural, high-nutrient product is the Aveeno Daily Moisturizing Body Lotion, which contains oatmeal and creates a soothing effect to maintain our skin barrier.